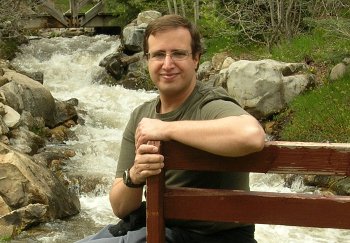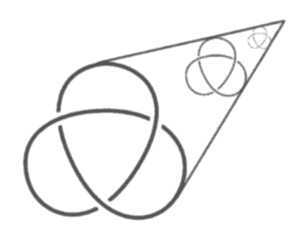 GREG FRIEDMAN
Department of Mathematics
Texas Christian University
TCU Box 298900
Fort Worth, TX 76129
Ph. 817-257-6343
E-mail:g.friedman@tcu.edu



---
My schedule for Fall 2023.

Slides and notes
Research
My research interests are in algebraic and geometric topology, especially stratified spaces, intersection homology, and knot theory. From 2013 to 2017 my work was supported by a grant from the National Science Foundation (DMS-1308306). Some of my work was also supported by a grant from the Simons Foundation (#209127 to Greg Friedman, 2011-2014).
Vitae
My CV
My CV in TCU format
Publications
Preprints:
Accepted publications:
Topological invariance of torsion sensitive intersection homology
to appear in Geometriae Dedicata


Chern classes and unitary equivalence of normal matrices over topological spaces
with Efton Park (TCU)
to appear in the Journal of Operatory Theory


Two short proofs of the topological invariance of intersection homology
Journal of Singularities 25 (2022), 144-149


My book Singular Intersection Homology
New Mathematical Monographs, vol. 33
Cambridge University Press, 2020
xiii+798 pages
preliminary manuscript format


Intersection homology duality and pairings: singular, PL, and sheaf-theoretic (with James McClure, Purdue University)
Algebraic & Geometric Topology 21-7 (2021), 3221-3301


Generalizations of intersection homology and perverse sheaves with duality over the integers (56 pages)
Michigan Mathematical Journal 68 (2019), 675-726


The chain-level intersection pairing for PL pseudomanifolds revisited
Journal of Singularities 17 (2018) 330-367


Unitary equivalence of normal matrices over topological spaces (with Efton Park, TCU)
Journal of Topology and Analysis 8 (2016), 313-348


Stratified and unstratified bordism of pseudomanifolds
Topology and Its Applications 194 (2015), 51-92


Hodge theory, complex geometry, and representation theory
Robert S. Doran, Greg Friedman, and Scott Nollet (editors)
Contemporary Mathematics Volume 608, American Mathematical Society, 2014


Algebraic and Geometric Topology 4 (2004), 521-542


Intersection homology of regular and cylindrical neighborhoods
Topology and Its Applications 149 (2005), 97-148


Groups of locally-flat disk knots and non-locally-flat sphere knots
Journal of Knot Theory and Its Ramifications 14 (2005), 189-215


All frame-spun knots are slice
Proceedings of the American Mathematical Society 132 (2004), 3103-3109


Stratified fibrations and the intersection homology of the regular neighborhoods of bottom strata
Topology and Its Applications 134 (2003), 69-109


Intersection Alexander polynomials
Topology 43 (2004), 71-117


Alexander polynomials of non-locally-flat knots
Indiana University Mathematics Journal 52 (2003), 1479-1578
Conferences
Here are some links to web sites for some of the conferences I've organized.